With Manning Park Resort as your starting point, access a wide network of hiking trails that wind through the expansive valley and up to stunning peaks.
Step out of your room or cabin and into the wildness for a scenic journey along ancient First Nations trail routes. With options for both the beginner and experienced hiker, hiking in Manning Park is an outdoor adventure for everyone.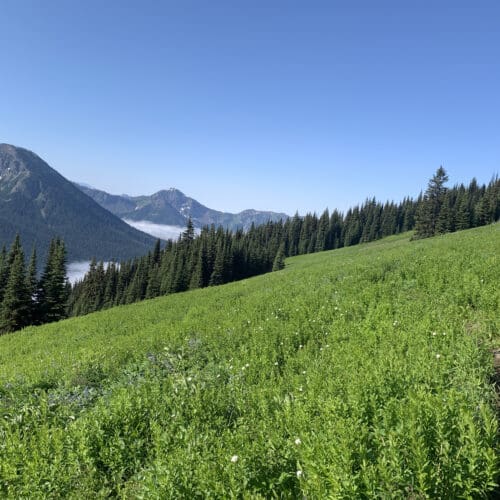 Wander along the Similkameen River past Lightning Lake to the Strawberry Flats for shorter hiking routes, or climb to various lookout points to experience the majesty of the Cascade Mountains. For the experienced backcountry hiker, your trek options are limitless, from accessing Windy Joe and Frosty Mountains to the original Skyline Trails. View wildlife and wildflowers as you go, through vast meadows and quietly beautiful forests.
Whatever trail you choose, hiking at Manning Park Resort promises both a scenic and exciting outdoor adventure!
Manning Park welcomes pets on all its trails, as long as they are leashed or carried in a bag. Remember to bring a poop bag and responsibly clean up after your dog. Enjoy the beautiful trails while being considerate of others and the environment.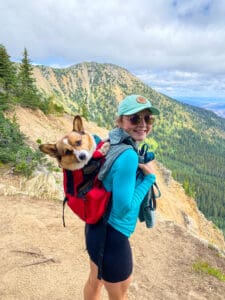 A Tranquil Stroll at Rhododendron Flats
A short drive from Manning Park Resort, this easy 0.5-km loop is perfect for birding and leisurely walks and takes only 10 minutes to complete.
Enjoy moments of peaceful solitude amidst nature's soothing melodies. And yes, Dogs are welcome on the trail!
Enjoy the Beautiful Alpine Meadows
The Paintbrush Nature Trail is a moderate hike (1.5km loop), meandering from the Naturalist Hut through the sweet-smelling wildflower meadows. Easily accessible from both the lower and upper Blackwall Road parking lots. If you are searching for incredible views, then this is the place to capture them!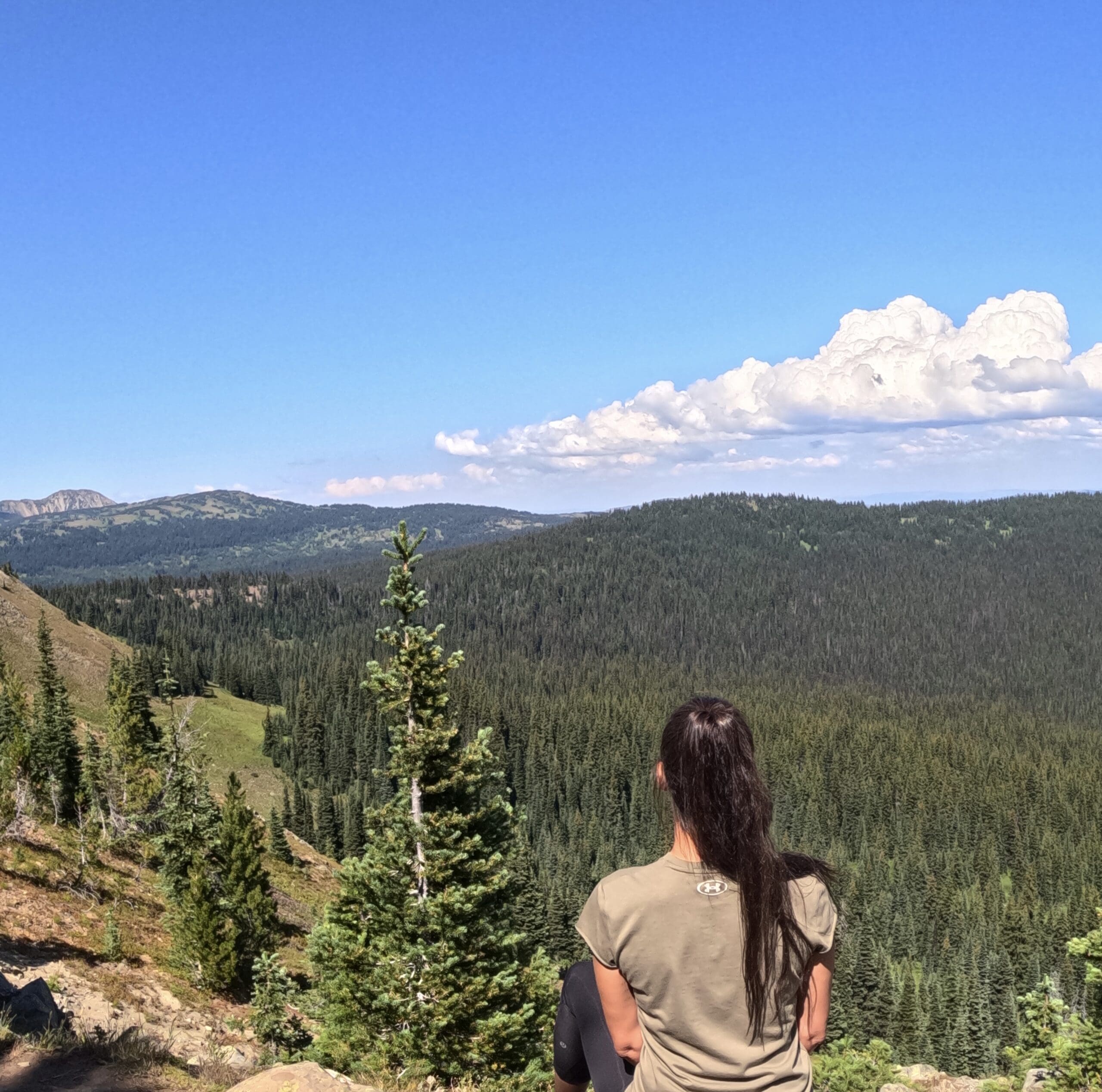 For your own safety and the preservation of the park, obey posted signs and keep to designated trails. Shortcutting trails destroys plant life and soil structure. During the winter season, trails are closed for hiking due to snow. The plants in this park are susceptible to winds, rain, extended periods of dry weather, heavy snowfall, and a very short growing season. For this reason we ask that you and your pets stay on the trails and please not trample or pick the flora. Thank you.
For information on EC Manning Provincial Park please visit the BC Parks website, where you will find full details on campgrounds, trails, and fees.
Below is a list of trails in the park. Please note that trail conditions can change quickly due to weather conditions.
lightning lake loop
9km return / 2.5 hours. Begins at Lightning Lake Day Use Area or at the Spruce Bay parking lot.
More Info
---
rhododendron flats
0.5km / 15 minutes. Begins on Hwy 3, approximately 9 km east of the west portal.
More Info
---
canyon nature trail
1.6km / 45 minutes. Begins on Gibson Pass Road 1km from Manning Park Resort or from Coldspring Campground.
More Info
lightning lake chain
12 km one way / 3.5-4.5 hours. Begins at Day Use Area; or 10 km one way / 3-3.5 hours. Begins at Spruce Bay.
More Info
---
castle creek / monument 78
12km one way / 3.5hours / elevation change: 200m. Begins at Monument 78/83 parking lot. 
More Info
---
dewdney trail
36km one way / 14-16 hours / elevation change: 1131m. Begins at the Cascade Recreation Area parking lot and ends at Dick's Cabin in the Cascade Recreation Area.
More Info
---
heather trail
21km one way to Nicomen Ridge / 8-10 hours / elevation change: 292m. Begins at Blackwall parking lot.
More Info
---
hope pass trail
Easy-moderate 23.5km one way / 10 hours / elevation change: 1000m. Begins at Cayuse Flats.
More Info
bonnevier
25km one way / 8-10 hours / elevation change: 950m. Begins at Blackwall Peak parking lot.
More Info
---
frosty mountain trail
29.3km or 27.7km depending on route / 9-11 hours / elevation change: 1150m. Begins just past dam on the eastern end of Lightning Lake.
More Info
---
grainger trail
17.5km one way (includes 6km along Hope Pass Trail) / 5-7 hours / elevation change: 952m. Begins 25km west of the Visitor Centre at Cayuse Flats.
More Info
---
monument 83
16km one way / 5 hours / elevation change: 850m. Begins at Monument 78/83 parking lot.
More Info
---
pacific crest trail
13km one way / 4 hours / elevation change: 450m. Begins at Windy Joe/Pacific Crest parking lot on the Gibson Pass Road.
More Info
---
poland lake trail
8km one way / 2.5-3 hours / elevation change: 435m. Begins at Strawberry Flats parking lot.
More Info
---
skyline 1
20.4km loop / 7-9 hours / elevation change: 775m. Begins at Spruce Bay parking lot or Strawberry Flats.
More Info
---
skyline 2
12.5km to Mowich Camp / 5 hours / elevation change: 469m. Begins at Strawberry Flats.
More Info
---
windy joe mountain
16km return / 4.5-5.5 hours / elevation change: 525m. Begins at Windy Joe / Pacific Crest parking lot on the Gibson Pass Road.
More Info