Manning Park Dark Sky – Astronomy Weekend
When:
October 12, 2018 – October 14, 2018
all-day
2018-10-12T00:00:00-07:00
2018-10-15T00:00:00-07:00
Where:
Manning Park Resort

Cost:
$25-45 pp, some events free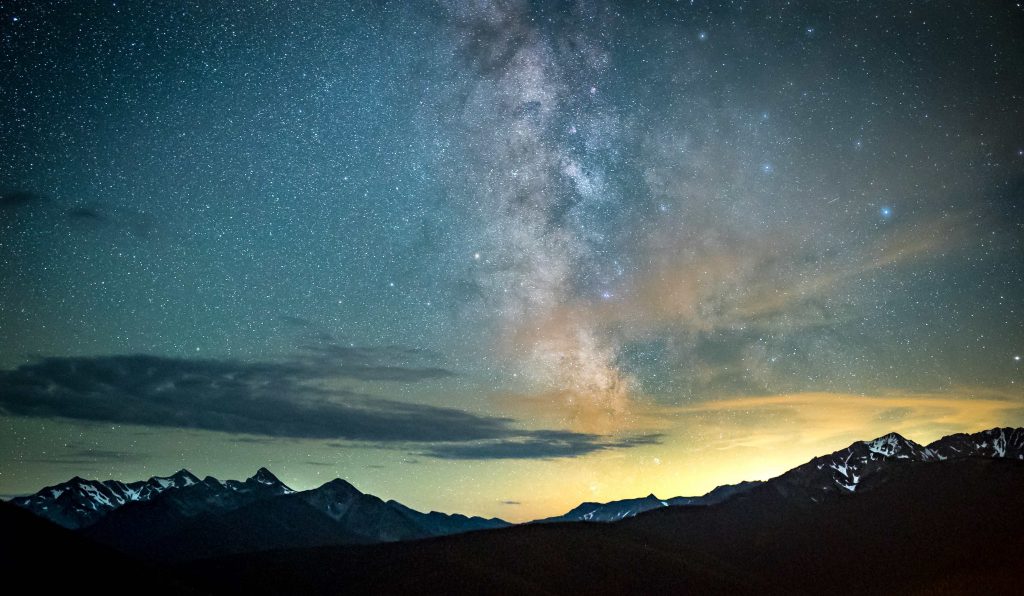 Welcome to Manning Park's first astronomy weekend, featuring workshops, speakers and star-gazing.
Bring your telescope and your astronomy questions for our star experts who will guide you on a tour of the night skies in the pristine alpine environment of Manning Park. Good for beginners and experts.
Two Packages available:
Lighting Lake Stargazer Package
$25pp
This package gives you a wrist band for free entry to all events of weekend (with exception of Cascade Stargazer Package). It also includes Stargazer Package materials.
Family: $75 for 2 adults, 2 kids under 18
Cascade Stargazer Package
$45pp – SOLD OUT
This package includes everything for Lightning Lake Stargazer Package and shuttle bus to Cascade Look-out.
Family: $135 for 2 adults, 2 kids under 18 – SOLD OUT
Manning Park Dark Sky – Astronomy Weekend Itinerary

Please note: Unless listed as "Free", all events require registration with either the Lightning Lake Stargazer Package, or the Cascade Stargazer Package. The Lightning Lake Stargazer Package is $25 per person and gives you a wrist band for entry into all indoor events, as well as your own Stargazer package. The Cascade Stargazer Package is $45 and includes entry to all events, Stargazer package, as well as the shuttle bus to the Cascade Lookout Stargazing Event. (Family rates available)
All Weekend & Friday, October 12th
| Time | Event | Description | Location | Cost |
| --- | --- | --- | --- | --- |
| October 6-14 | Astro Art & Photography Exhibit | Browse the stellar (and inter-stellar) art from local artists and astro-photographers on display. This exhibit is free and open to the public from October 6th to 14th. Prints are available for purchase from the artist. | Cascade Room | Free |
| Friday, October 12 7:30pm-8:30pm | Beginner Astronomy 101 | If you are just starting your astronomy explorations, this is the talk for you! Learn the basics of night sky viewing, including what to bring, how to use a telescope, and what to look for in the dark skies of Manning Park. | Tamarack Room (lower floor main Lodge) | Free |
| Friday, October 12 8:30pm-10:30pm | Night Stargazing at Windy Joe Field | Put your astronomy skills into action with the first stargazing night of the weekend. Join RASC president, Leigh Cummings, where he will be set up in Windy Joe's field, near the Resort, with a selection of telescopes for you to try or bring your own! | Windy Joe field | Free |
Saturday, October 13
Time
Event
Description
Location
Cost
12pm-2pm
Astro Activities for Kids
Get crafty with our solar system! We welcome kids of all ages to these drop-in activities in the Tamarack Room. Create your own mobile solar system, learn the phases of the moon through Oreo cookies (what a delicious way to learn!) and try the Solar System Toss to win some prizes.
Tamarack Room

(lower floor main Lodge)

LL Stargazer Package
12:30pm-1pm
Introduction to Astro-Photography
Get inspired to photograph the night sky with Ken Jackson. This introduction to astro-photography will feature a collection of images that Ken has captured and will touch on some high-level talking points about the equipment and techniques used. This presentation is good for beginners and those already exploring astro-photography.
Alpine Room

(south end of the Pinewoods restaurant building)

LL Stargazer Package
2pm-3:30pm
Astronomy Talk with Robert Conrad
Learn the basics of observational astronomy and more. Robert Conrad leads this session covering topics such as celestial sky movement, how to use basic and detailed star charts, how to use Stellarium (free astronomy simulation software) to learn the sky, tips on how to learn the constellations, why knowing your telescope or binocular field of view is critical to locating objects.
Alpine Room
LL Stargazer Package
4pm-5:30pm
Cascade Stargazer Workshop
This hands-on workshop is for Cascade Stargazer package participants to prepare those who will be voyaging to the Cascade Lookout trip later that night. Robert Conrad will cover the basic observational topics but will delve into more detail. If you are bringing your own telescope, bring this to the workshop. Cascade Stargazer package registration is required.
Alpine Room
Cascade Stargazer Pkg
7pm-7:45pm
Yoga under the Stars
Prepare yourself for your night stargazing with this invigorating standing flow yoga session. Warm up your muscles and adjust to the cold with this unique outdoor yoga under the banner of stars in Manning Park.
Windy Joe field
LL Stargazer Package
8:30pm-10:30pm

Night Stargazing at Lightning Lake
 What will be revealed in the night sky at Lightning Lake? Turn your telescopes to the stars to find out what to look for and where, with support from RASC members. Bring your own telescope or look through those from RASC. Highlights include Mars (visible until midnight), Neptune and Uranus (visible all night). Uranus will be near its brightest for the year around this time.
Lightning Lake Day Use
Free
9pm & 10pm (20min each)

Stories of the Stars Walking Tour
Discover the stories of the stars through the ages! Stroll with a storyteller to find the zodiac constellations and uncover why they are where they are and how they got from the ground and up into the sky. This is a walking tour on the paved path in front of Lightning Lake.
Start at Lightning Lake Day Use
Free
9pm-11:30pm

Cascade Lookout Stargazing
Prepare to be wowed! Robert Conrad leads this night excursion to the Cascade Lookout, which offers the best location for star viewing, high above the Resort facing south. Bring your telescope and catch our shuttle bus to the best view in the park!

This stargazing session is for intermediate and advanced astronomers and will have expert astronomer tips from Robert Conrad and support from RASC members. Cascade Stargazer package registration is required.

Cascade Look-out
Cascade Stargazer Pkg
Sunday, October 14
| Time | Event | Description | Location | Cost |
| --- | --- | --- | --- | --- |
| 10am-12pm | Solar Viewing | Safely observe the sun using special solar filters on your telescope. Ken Jackson will be set up on location at Lighting Lake Day Use with all the tools for you to explore our closest star. | Lighting Lake Day Use | Free |
| 10am-12pm | Pond Prowl –Interpretive tour | Discover life on Earth – join a park naturalist to scoop a net into the pond and find out who lives under the water! | Lightning Lake Day Use | Free |
Please note that schedule may be subject to change.
All stargazing is dependent on weather. In the event of inclement weather alternate, indoor events will be available.