Host a Group Event in the Perfect Setting
With different meeting areas to choose from, you can curate the perfect setting for your group event in one of our meeting areas.
Hosting an event at Manning Park Resort means you can get away from it all and come together with your group in a natural and relaxing setting. Whether it is an outdoor barbeque or a plated dining event with accommodation in lodge rooms or individual cabins and chalets, our Group Sales Agent is here to assist in customizing your event.
Manning Park Resort Indoor Meeting Areas
If you'd like to host an outdoor event or BBQ, chat to us and we'll make it happen. Our outdoor options include: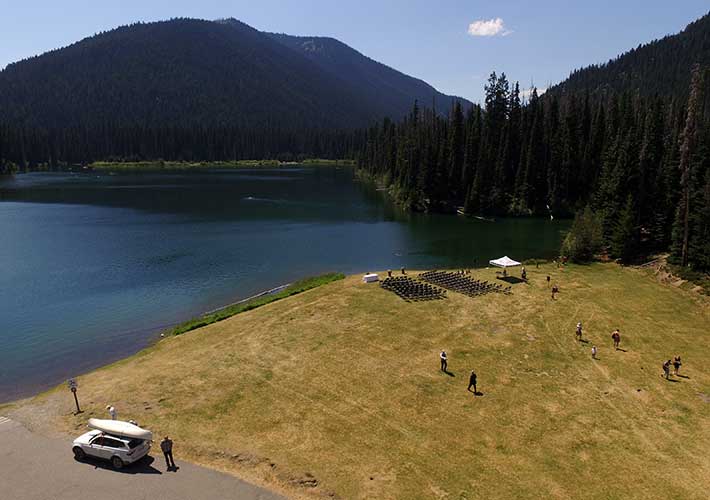 Swimming, canoeing, kayaking, paddle boarding or hiking – there is something here for everyone! Have a picnic with your family and friends and soak up the sun. Set up is in the field at the most westerly end of the day use area, just past the boathouse. The view overlooks the lake tucked away into the forested foothills of the surrounding mountains. Group rates for boat rentals are offered.
Enjoy panoramic views of the village-like resort and distant snow-capped peaks from the Lookout. The Lookout gives you a sense of the absolute power of these mountains. The setup is in the parking lot area 7km up Blackwall Road, across the highway from the lodge. The road is closed to vehicles during winter.
The ski area is a winter wonderland for children and adults alike. Snowboard, ski, cross-country ski, toboggan, or tube the Polar Coaster! In the off-season, there are a multitude of hiking and biking trails, and the gates are closed to the public, which allows you to host a private group event here.
Plan the Perfect Group Event
Whatever time of year you want to celebrate your special day, Manning Park Resort is the perfect destination.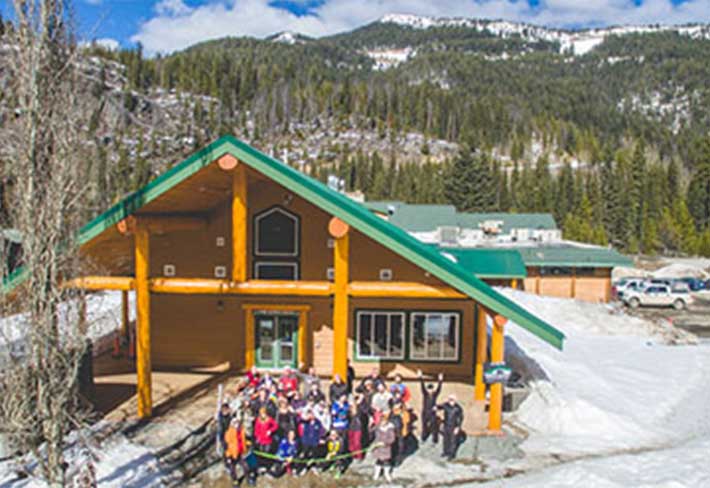 We can facilitate a host of great activities to bring your team together in the natural outdoor setting of Manning Park.
Dining at Manning Park Resort includes a variety of culinary choices to delight your palate and suit a variety of needs.